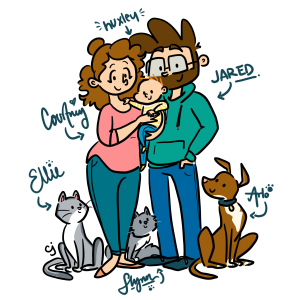 If you want to learn more about Courtney, look no further than Jarney! This weekly comic has been delighting people around the world for years.
Follow these thirty-somethings and their silly family as they experience that funny and fantastic thing called life!
Find more at our website, Facebook page, and Instagram!